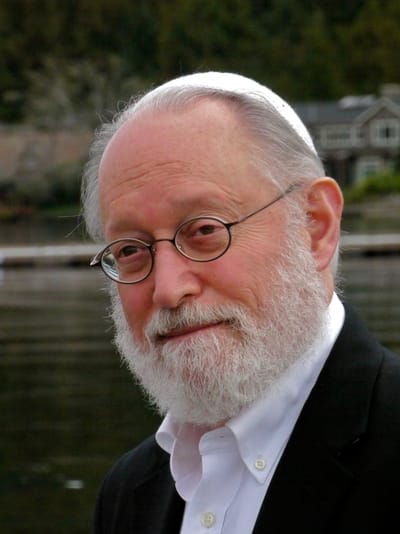 Through teaching, counseling, speaking, and ceremony,
Ted
shares his evolving realization of Consciousness as expressed through the spiritual gifts of Judaism, while also appreciating the treasures of other authentic spiritual wisdoms. With gentleness and humor, he deeply affirms the integrity of each individual being.
Ted's passion has always been the exploration of Consciousness.
Beginning in his teens, he was experimenting with hypnosis, deepening his own understanding and sharing inductions with classmates, even helping a friend deal with migraine headaches. Ted's focus led him later to find reflections of his own experiences in the teachings of Martin Buber which led him to study Jewish sources of Wisdom on his way to becoming a rabbi.
Since early in 2020, Ted has been part of the
Anokhi Institute
, working with Tovah Zev, a spiritual teacher ordained in the Essene Tradition, to develop programs supporting greater spiritual Awakening. His association with Tovah has helped him deepen his own teaching as he appreciates more fully the need for more focused spiritual practices for those seriously committed to the journey of Awakening. Tovah Zev's training in the sacred Hebrew oral Wisdom teachings compliments Rabbi Ted's understanding of the written texts and has supported a significant deepening of his work.
Ted
is the author of
A Journey of Awakening: Kabbalistic Meditations
on the Tree of LIfe
and co-author, with David Blatner, of
Judaism For Dummies.
He is co-author, with Imam Jamal Rahman and Pastor Don Mackenzie, of
Getting to the Heart of Interfaith
(2009),
Religion Gone Astray
(2011), and
Finding Peace Through Spiritual Practice
(2016).